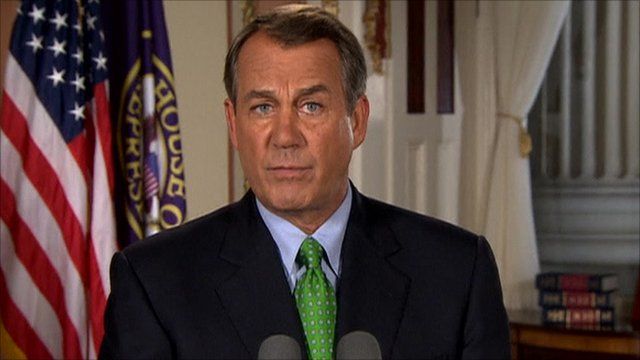 Video
House Speaker Boehner: 'Obama wants a blank cheque'
President Barack Obama and one of his main Republican opponents, John Boehner, have made live prime-time television broadcasts to set out their rival views on the US debt crisis.
The president blamed conservative House Republicans for not being able to reach a deal that would avoid an imminent default on US national debt.
Minutes later in a rebuttal address, the house speaker accused President Obama of wanting a "blank cheque" and insisted the US government's "spending binge" was over.