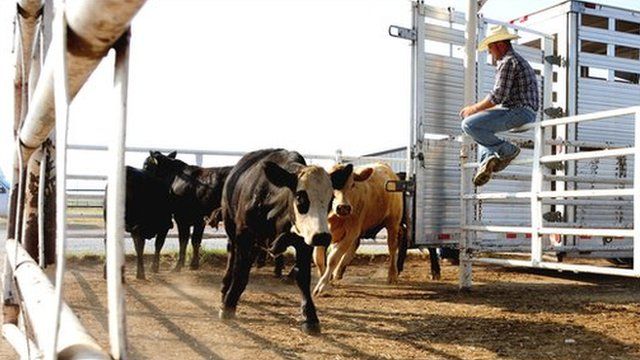 Video
Drought compounds economic problems for Oklahoma farmer
Newsnight's Paul Mason retraces the harrowing journey taken by migrant workers the Joad family which John Steinbeck described in his 1939 novel The Grapes of Wrath, to find out how it reflects the realities of America's current economic crisis.
In the novel, the Joad family were driven from their Oklahoma farm by drought, economic hardship, and changes in financial and agricultural industries.
In present-day Oklahoma, Paul meets cattle farmer Brett Porter who describes the impact the debt crisis, coupled with drought, are having on his business.
Watch Paul Mason's film in full on Newsnight on Thursday 28 July 2011 at 2230 on BBC Two, and then afterwards on the Newsnight website and BBC iPlayer (UK only).