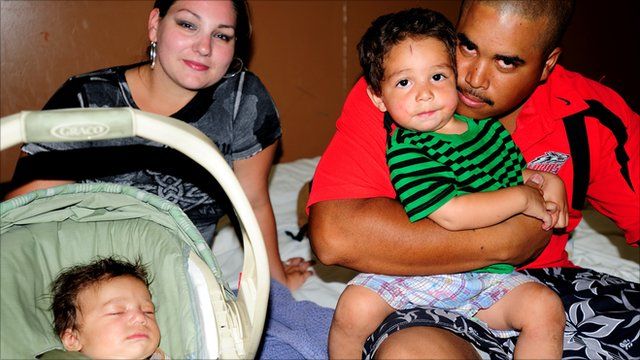 Video
Unemployment drives family to homeless shelter
Newsnight's Paul Mason retraces the harrowing journey taken by migrant workers the Joad family which John Steinbeck described in his 1939 novel The Grapes of Wrath, to find out how it reflects the realities of America's current economic crisis.
In Albuquerque, New Mexico, Paul finds that people who once held down jobs and paid taxes are now finding themselves homeless, including Maurice Henderson who Paul meets in the Joy Junction homeless shelter.
Watch Paul Mason's film in full on Newsnight on Thursday 28 July 2011 at 2230 on BBC Two, and then afterwards on the Newsnight website and BBC iPlayer (UK only).