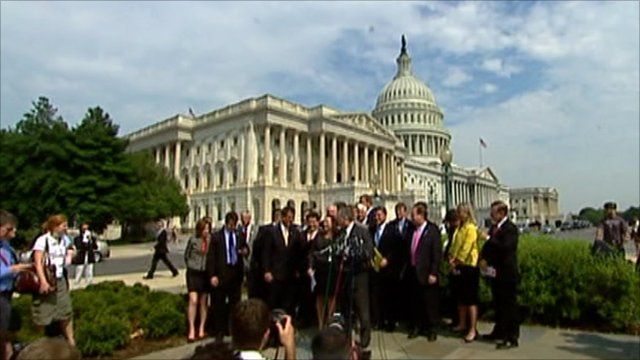 Video
Key US debt votes for House and Senate
A Republican bill to raise the US debt ceiling, cut spending and avert default on US debt is set for back-to-back votes in the House and Senate.
House Speaker John Boehner's bill faces a conservative revolt, unanimous opposition by Senate Democrats and the threat of a veto by President Obama. Ahead of the votes, Republicans challenged Democrats to back the bill or take political blame for default.
Congress must raise the US debt limit by a deadline of Tuesday 2nd August.
Andrew North reports from Washington.
Go to next video: Why is the US divided over debt?