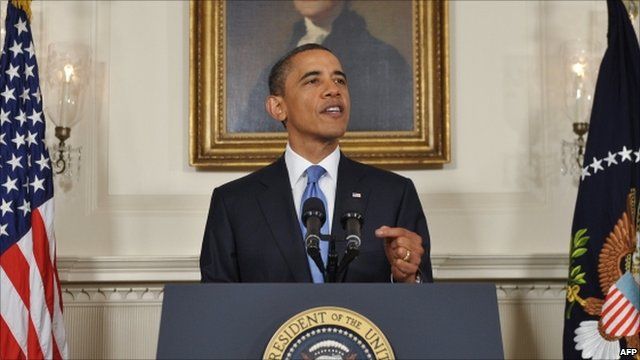 Video
Obama: 'There are multiple ways to solve this problem'
US president Barack Obama has said there were many compromise possibilities to reach a bi-partisan solution to the debt problem and he expressed confidence that a solution would be found.
The fiscal fiasco leaves the US inching closer to a potentially catastrophic default on federal debt next Tuesday.
The White House has warned the government will run out of money to pay all its bills unless a $14.3tn (£8.7tn) borrowing limit is increased by 2 August.
Barack Obama urged Democrats and Republicans to "seek common ground" to solve the situation.
Go to next video: Business concerns over US debt delay