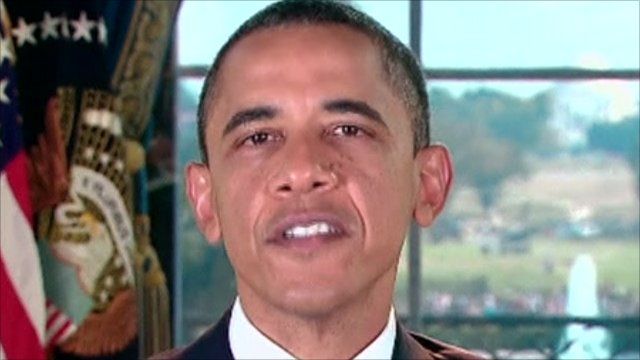 Video
President Barack Obama appeals for US debt agreement
The US Congress has split along party lines as it seeks a solution to an ongoing deadlock over raising the nation's debt limit.
The House of Representatives passed a Republican bill proposed by Speaker John Boehner, but that was quickly killed by the Democratic-led Senate.
Senate leader Harry Reid is now seeking a vote on a rival plan he proposed.
Speaking in his weekly address to the nation, President Obama called on Republicans and Democrats to resolve their differences.
Go to next video: Will US reach deal over debt in time?