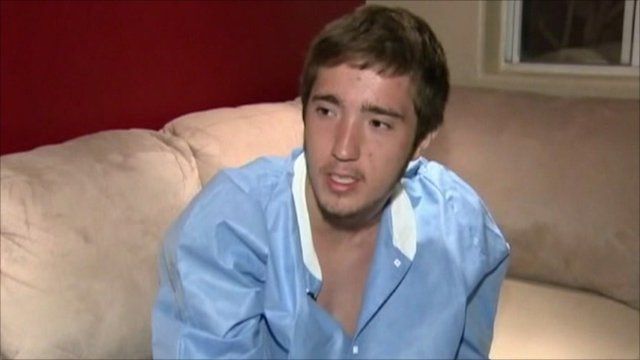 Video
Boy rescued after being buried alive on US beach
A teenage boy was buried alive for 25 minutes after the hole he was digging on a Californian beach collapsed on top of him.
Lifeguards and other people on the beach began to dig Matt Mina out of the hole, thought to be about 2m deep, before firefighters arrived to finish the job.
The 17-year-old said he did not know if people could hear him calling out for help.
Go to next video: Swimmer digs himself into a hole