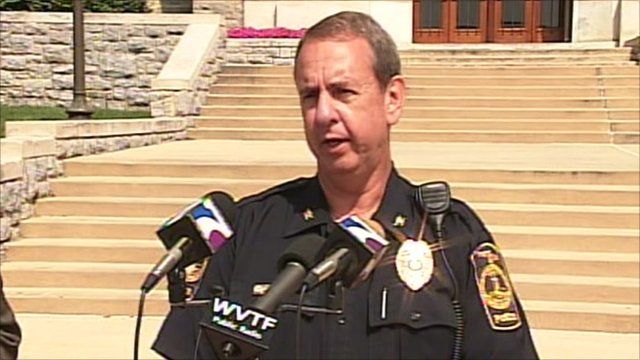 Video
Virginia Tech on lockdown over 'gun' report
Virginia Tech university, site of the 2007 shooting that killed 32 people, has been put on lockdown after the possible sighting of a gunman on campus.
Virginia Tech Police Chief Wendell Flinchum said the campus had been searched but no-one fitting the description of the gunman had yet been found.
He stressed that the search was continuing and the college would remain closed until further notice.