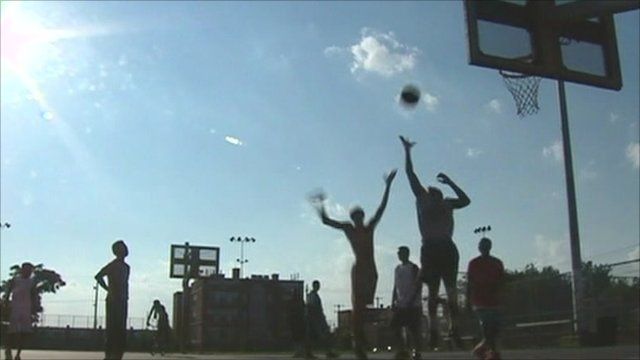 Video
Can the UK mirror Philadelphia's anti-gang measures?
As the British government looks for solutions to England's riots and looting, one city in the US has imposed dramatic measures to tackle similar problems.
Philadelphia in Pennsylvania introduced a weekend curfew of 9 pm for all under 18s.
It is in response to gangs of children meeting up via social media - known as flashmobbing - and rampaging through the city centre.
The BBC's Laura Trevelyan reports.
Go to next video: Curfew for teenagers in Philadelphia