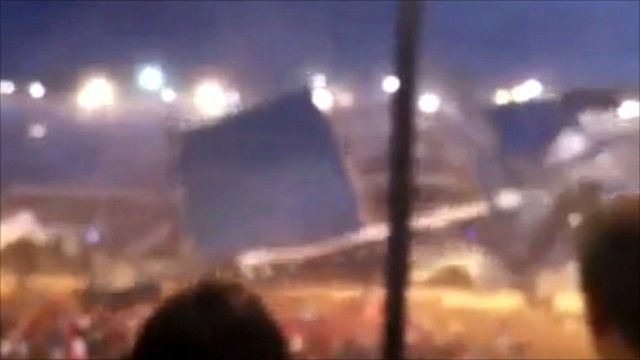 Video
Video shows US Indiana stage collapse
At least four people have died after a grandstand collapsed at a concert in the US state of Indiana, officials have said.
The authorities said the stage came down during a storm at the Indiana State Fair in Indianapolis, as the band Sugarland were about to perform.
About two dozen people were injured and a number of people were reported to have been trapped beneath the wreckage.