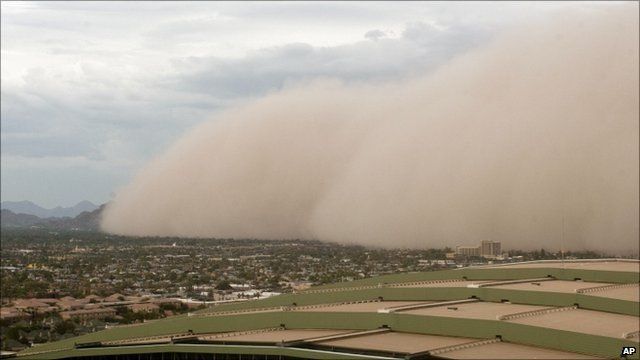 Video
Sandstorm sweeps across Phoenix, Arizona
The American city of Phoenix was clouded by a huge sandstorm which swept in from the desert.
It is the third time this year that such an intense storm, called a haboob which is traditionally seen in the Sahara desert, has sprung up in the American South West.
The enormous brown clouds brought a halt to road and air traffic while the dust and dirt spread for miles over anything in its path.
Go to next video: Dust storm descends on Arizona