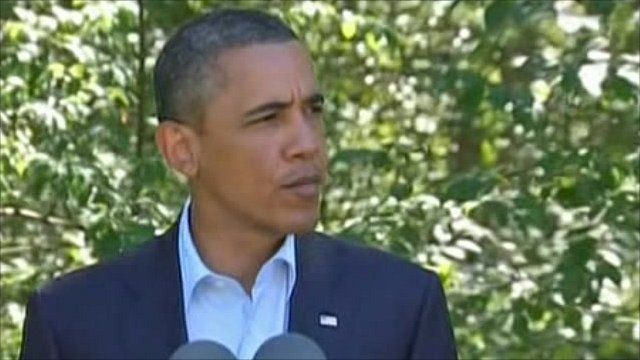 Video
Barack Obama: 'Gaddafi regime is coming to an end'
Colonel Gaddafi's regime is "coming to an end", US President Barack Obama has said during a press conference in Massachusetts.
The conflict in Libya has reached a "tipping point", he added.
Libyan rebels are battling troops loyal to Col Gaddafi for control of Tripoli, after they launched an assault on the capital from several directions.
Go to next video: BBC team attacked by Gaddafi forces