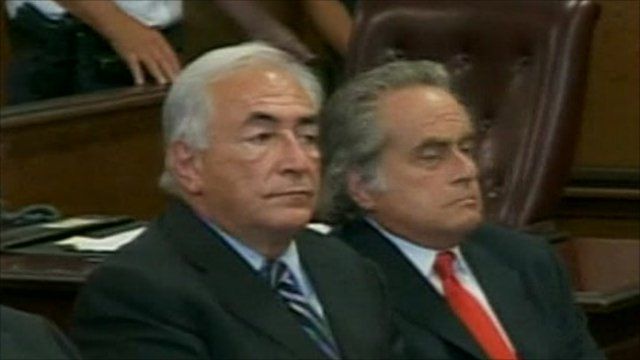 Video
Strauss-Kahn in court as case dropped
A New York judge has dismissed the sexual assault case against former IMF director Dominique Strauss-Kahn.
The move came at the request of prosecutors on Monday, citing doubts over the credibility of his accuser, hotel maid Nafissatou Diallo, 32.
Mr Strauss-Kahn, 62, was present in court as prosecutors explained that DNA evidence had found that a "hurried" sexual encounter did occur between the two, but it did not establish Ms Diallo's claim that it was non-consensual.
Assistant District Attorney Joan Illuzzi-Orbon said: "Our inability to believe the complainant beyond a reasonable doubt means, in good faith, that we could not ask a jury to do that."
Go to next video: Strauss-Kahn accuser 'denied justice'