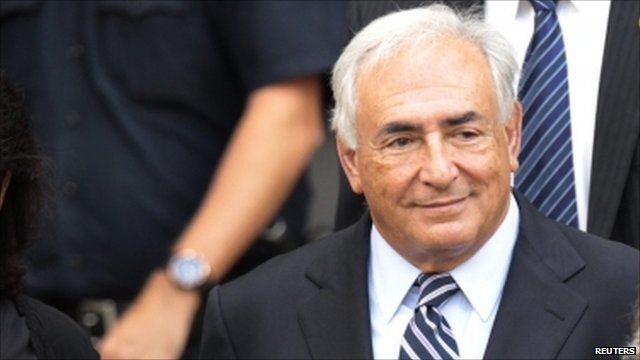 Video
Strauss-Kahn New York sexual assault case dismissed
A New York judge has dismissed the sexual assault case against former IMF director Dominique Strauss-Kahn.
The move came as prosecutors cited doubts over the credibility of his accuser, 32-year-old hotel maid Nafissatou Diallo.
Mr Strauss-Kahn, 62, was accused in May of attacking the African immigrant as she entered his hotel room to clean it.
The ruling means he is a free man, though he still faces a civil suit Ms Diallo filed this month.
Steve Kingstone reports.
Go to next video: Strauss-Kahn accuser 'cries daily'