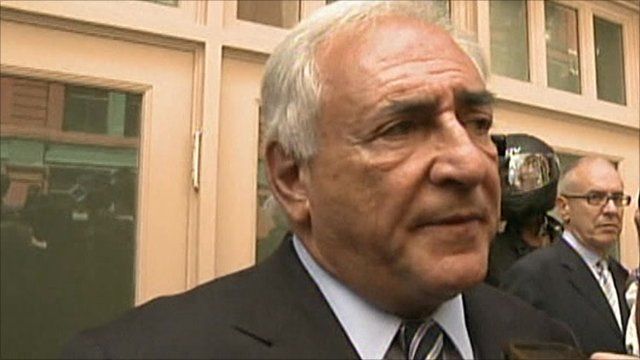 Video
Strauss-Khan's relief as sex case dropped
Dominique Strauss-Kahn has said he is relieved for his wife, children, friends and supporters after a New York judge dismissed a sexual assault case against him.
The move came as prosecutors cited doubts over the credibility of his accuser, 32-year-old hotel maid Nafissatou Diallo.
The former IMF head, 62, was accused in May of attacking the African immigrant as she entered his hotel room to clean it.
The ruling means he is a free man, though he still faces a civil suit Ms Diallo filed this month.
Go to next video: Strauss-Kahn accuser 'cries daily'