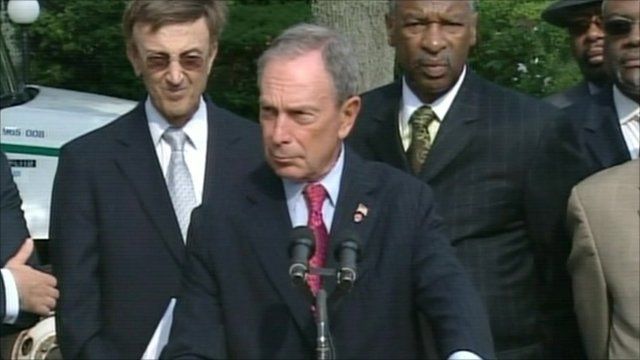 Video
New York 'preparing for the worst' as Irene approaches
Authorities on the east coast of the US, from North Carolina to New York City, are preparing for the arrival of Hurricane Irene this weekend.
The first hurricane of the Atlantic season is a category three storm, packing winds of 115mph (185km/h), and expected to get stronger.
In New York City, Mayor Michael Bloomberg said that residents could be evacuated from low lying areas of the city.
Go to next video: Hurricane Irene batters Bahamas