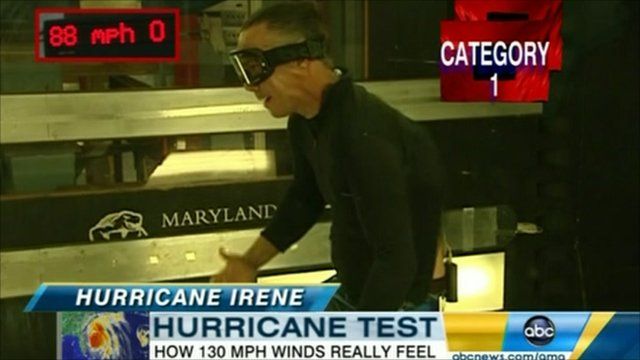 Video
Testing a hurricane - how powerful are 110mph winds?
Seven states along the east coast of the US, from North Carolina to New York, have declared emergencies ahead of the arrival of Hurricane Irene.
The storm has hit the Caribbean, and is expected to make landfall in North Carolina on Saturday afternoon, where it's expected to stay as a category two, after weakening slightly.
A category two storm can blow gusts of up to 110 mph.
ABC's Jim Sciutto has taken on 116 mph gales in a specially designed wind tunnel, to show how powerful they can be.