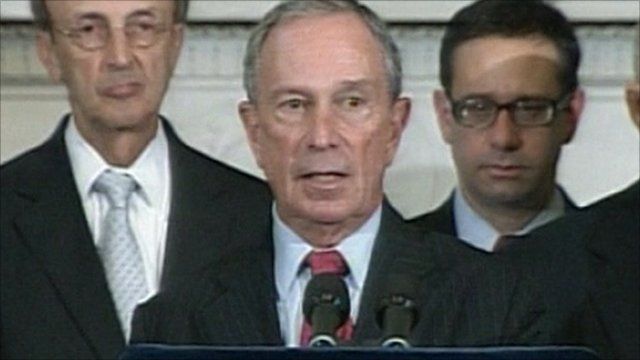 Video
Bloomberg warns New Yorkers as Irene approaches
Six states along the east coast of the US, from North Carolina to New York, are preparding for the arrival of Hurricane Irene.
States of emergency have been declared in North Carolina, Maryland, Virginia, Delaware, New Jersey and New York.
The first hurricane of the Atlantic season is now a category three storm, with winds of 115mph (185km/h), with "some strengthening" expected.
In New York City, Mayor Michael Bloomberg urged residents to be prepared for emergency evacuations.
Go to next video: Hurricane Irene pictured from space