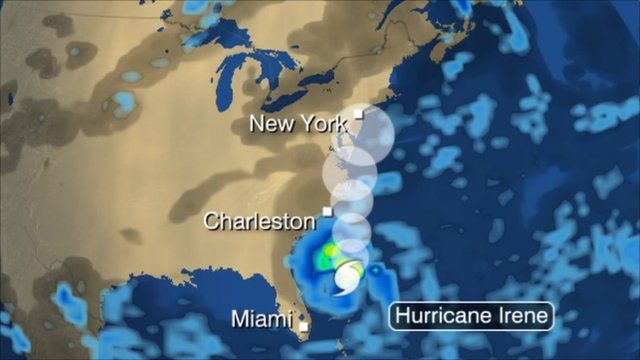 Video
Hurricane Irene to hit North Carolina on Saturday
Six states along the east coast of the US, from North Carolina to New York, are preparing for the arrival of Hurricane Irene.
The hurricane, which is expected to hit the North Carolina coast on Saturday, weakened slightly early on Friday to a category two storm, with winds of up to 110mph (175km/h).
The BBC's Darren Bett has the latest forecast.