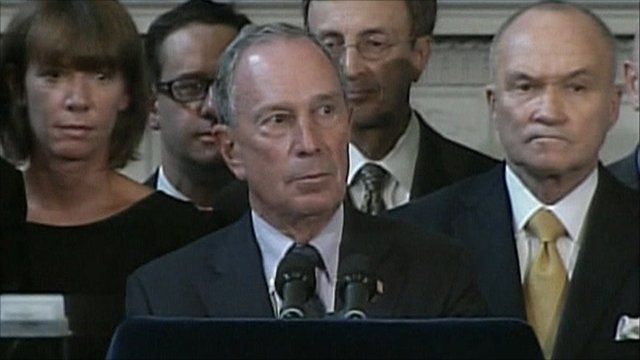 Video
NY mayor issues evacuation order
New York Mayor Michael Bloomberg has issued a "mandatory" evacuation order for New Yorkers living in low-lying coastal areas.
Hurricane Irene is "heading basically directly for us", he told a news conference.
President Barack Obama has warned that Hurricane Irene, currently looming off the east coast of the US, could be an "historic" storm.
Go to next video: Bloomberg: 'Be prepared, New York'