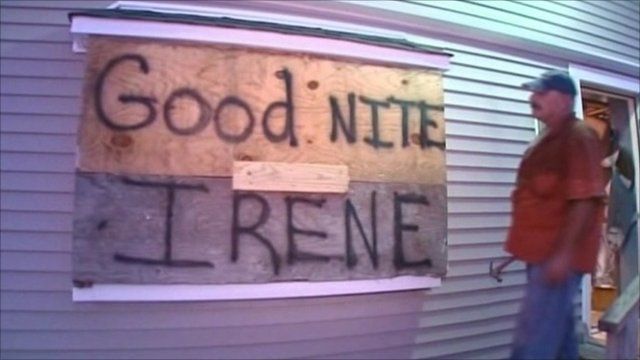 Video
Hurricane Irene: Obama warns of 'historic' storm
President Barack Obama has warned that Hurricane Irene, currently looming off the east coast of the US, could be a "historic" storm.
Seven states from North Carolina to Connecticut have declared emergencies ahead of Irene's arrival.
Mandatory evacuations have been ordered in parts of four states, and in low-lying areas of New York City.
The category two storm has weakened a little and is expected to make landfall with winds of up to 100mph (155km/h).
David Willis reports.
Go to next video: Travelling into the eye of the storm