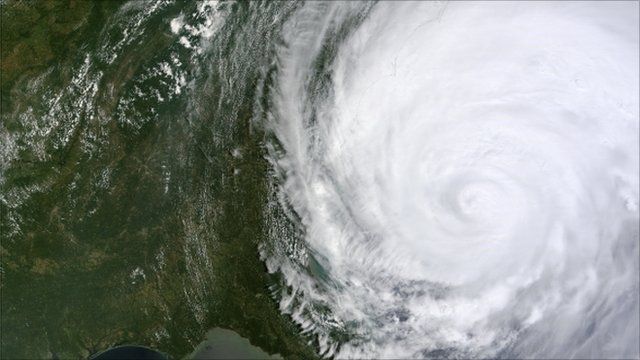 Video
Tropical Storm Irene: Reports and reaction
The most ferocious storm to hit the US East Coast for years is centred on New York City, threatening major floods.
Torrential rain is pounding the city, and there are fears a predicted surge of up to 8ft (2.4m) of water could breach flood defences in Manhattan.
Tropical Storm Irene - downgraded from a hurricane - is packing winds up to 65mph (100km/h) and has been blamed for at least nine deaths in the US.
Irene has barrelled up the coast since making landfall on Saturday.