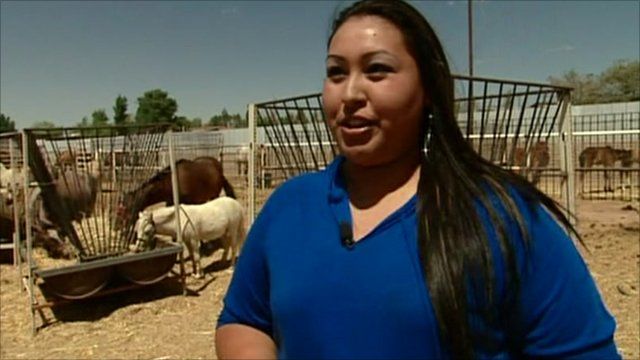 Video
'I started failing classes because I didn't have good English'
At 19-years-old Cynthia Aguila is worried about her future. Last year she dropped out of high school and as a result, she says, she would be lucky to get a job in a fast food restaurant.
Yet this bright and articulate teenager knows that life could be about so much more.
Steve Kingstone went to meet her at the family farm near Albuquerque to find out what went wrong.
Go to next video: Is Hispanic education in crisis in US?