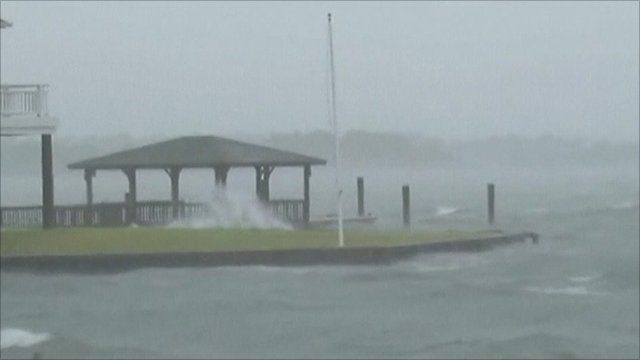 Video
US braced for Hurricane Irene
Millions of Americans are bracing themselves for the arrival of Hurricane Irene which is expected to reach the Atlantic coast of the United States.
Widespread flooding and power cuts are forecast and President Obama has urged people to prepare for the worst.
Seven states have declared emergencies. Irene is due to hit North Carolina first, before moving north towards New York.
Steve Kingstone reports.