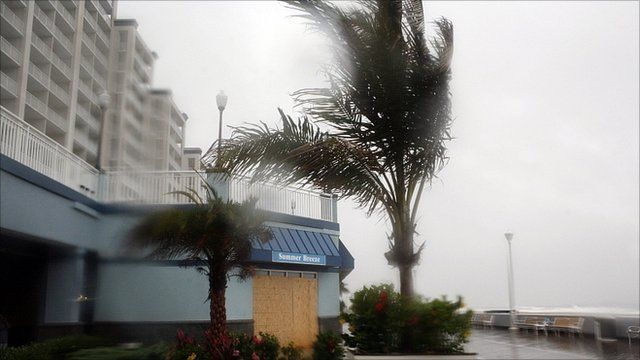 Video
Hurricane Irene lashes US coast as millions flee
Millions are fleeing the path of Hurricane Irene as it starts to hit America's east coast.
It has made landfall in North Carolina and is heading for New York, where some areas are being compulsorily evacuated for the first time ever.
The city's Mayor has warned it is a "life threatening hurricane".
Steve Kingstone reports.