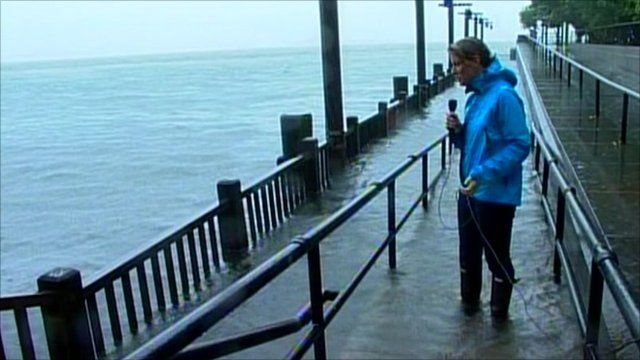 Video
Irene: Waters rise and fall in NYC harbour
As Tropical Storm Irene passed through New York, the BBC's Laura Trevelyan witnessed the storm surge at Battery Park.
Life in the city is returning to normal as the feared devastation failed to materialise.
Despite being downgraded from a hurricane, the storm still battered the city with fierce winds and rain.
These clips from Laura Trevelyan's reports show how quickly the waters rose and fell as the storm passed over.
Go to next video: New York escapes full force of Irene