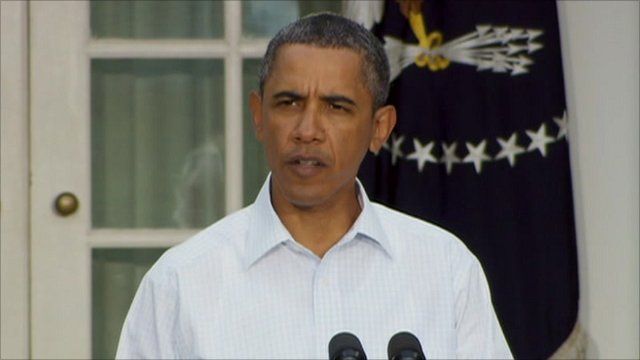 Video
Barack Obama: Irene impact to continue
The impact of Tropical Storm Irene will continue to be felt in the US, President Obama has said.
At least 11 deaths have been linked to the powerful storm, which destroyed buildings in North Carolina and Virginia, and left millions without power.
Hundreds of thousands of evacuated New Yorkers are being allowed back home after a weakening Tropical Storm Irene churned over the US financial capital without causing extensive damage.
Go to next video: Irene 'still dangerous' Obama warns