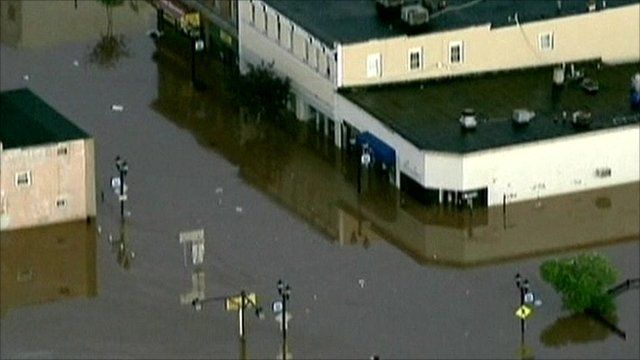 Video
Tropical storm Irene: Aerial footage shows extent of damage to east coast
The US east coast has begun clearing up after the devastation of tropical storm Irene, which killed at least 21 people.
The storm is now soaking Canada's north-east, while the north-eastern US is battling historic floods; five million US homes have lost power.
Steve Kingstone talks about the challenges faced by the Obama administration.