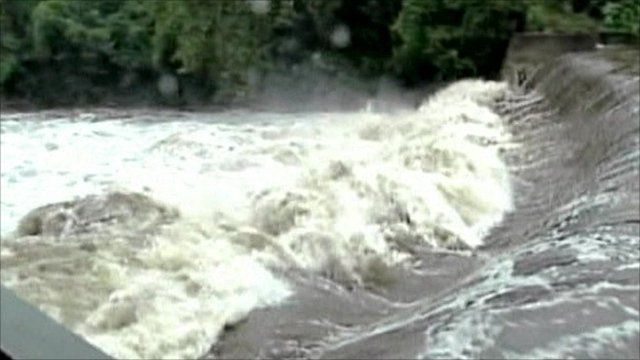 Video
Irene: 'Some storm hit rivers are still rising'
Flood waters could continue to rise in the US after tropical storm Irene soaked the north-east of the country.
Scott Snyder from the American Red Cross said that the state of Vermont was reeling from the worst flooding in nearly a century.
The storm, which has killed as many as 28 people, has now moved north to Canada.
Go to next video: Aerial footage of Irene's damage