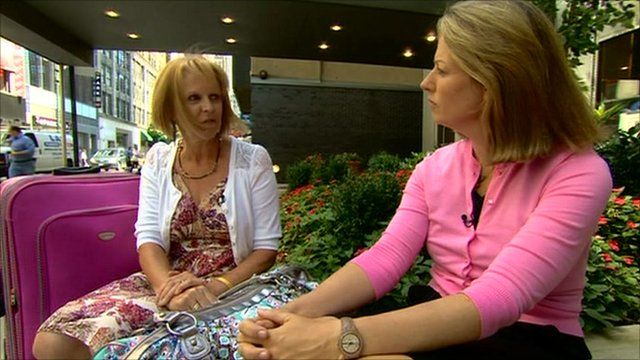 Video
Irene: Stranded passenger on being stuck in New York
Thousands of British travellers have been stranded in US in the wake of Hurricane Irene.
Airlines are struggling to cope with the backlog caused by cancelled flights.
The BBC's Laura Trevelyan has spoken to traveller Lynne Spencer who has been told the first available flight she can book is not until 10 September.
She says the experience has been stressful and she has been "a little bit tearful".