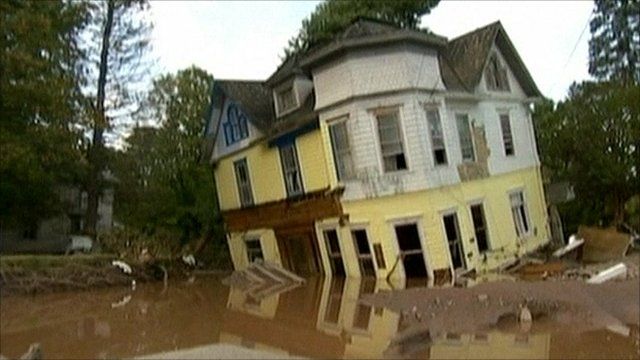 Video
Irene floods claim lives in Vermont
Vermont is reeling from its worst floods since 1927, and officials have warned some rivers and creeks there have yet to crest.
More than 200 roads are blocked or washed away, hampering rescue efforts to 13 towns.
Governor Peter Shumlin said that at least three people had been killed in the state.
Laura Trevelyan reports.
Go to next video: Rescuing New Jersey flood victims