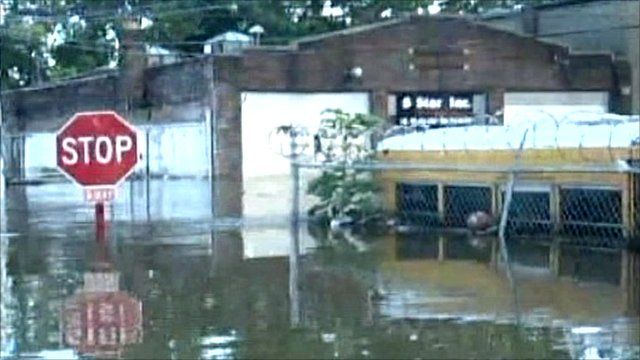 Video
Hurricane Irene: Firefighters film flooded New Jersey town
States in the eastern US are still dealing with heavy flooding in the aftermath of Tropical Storm Irene, with New Jersey and Vermont in particular suffering.
People in Wallington, New Jersey, were ordered to evacuate their homes on Tuesday night as the Passaic, the river passing through the town, crested at a record height.
Firefighters in the town recorded scenes of submerged school buses, and the rescue of one resident who had initially been reluctant to leave.
Courtesy ABC News.