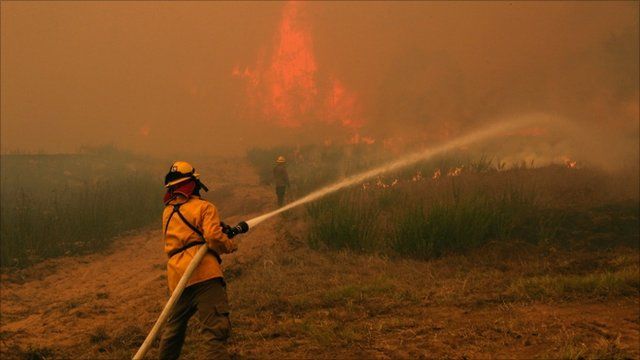 Video
Wildfires in Texas destroy hundreds of homes
Firefighters in the US state of Texas are struggling to contain a huge wildfire that has already destroyed nearly 500 homes.
Forestry officials say the fire is moving so quickly that it can't be tackled from the ground and aircraft are being scrambled to drop water onto it.
Texas Governor Rick Perry has urged people to heed evacuation orders and not to stay in their homes if they had lost power.