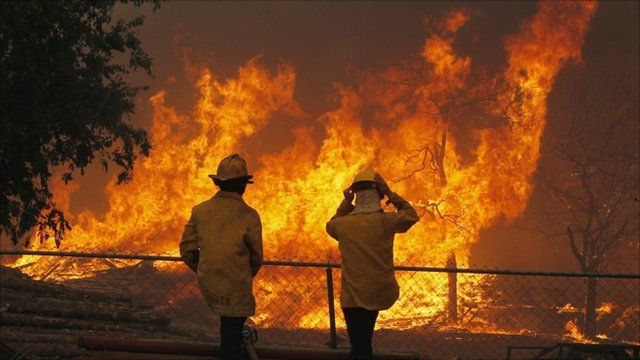 Video
Fires continue to rage through Texas
Firefighters in the US state of Texas are struggling to contain a huge wildfire that has already destroyed 300 homes.
Forestry officials say it is moving so quickly that it cannot be tackled from the ground and aircraft are being scrambled to drop water onto it.
Dozens of other wildfires are burning in Texas, which has had its worst drought in half a century.
The BBC's Alastair Leithead reports from California.