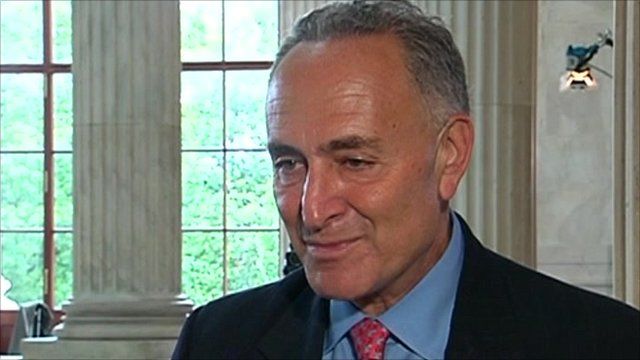 Video
Obama speech: Senator Charles Schumer looks ahead
President Barack Obama will outline his eagerly awaited jobs plan later in an effort to boost the flagging US economy - and his re-election hopes.
In a rare address to a joint session of Congress, President Obama is expected to outline a $300bn (£185bn) package.
Democratic Senator Charles Schumer talked to Katty Kay about the significance of the president's speech.
Go to next video: US recession 'deeper than thought'