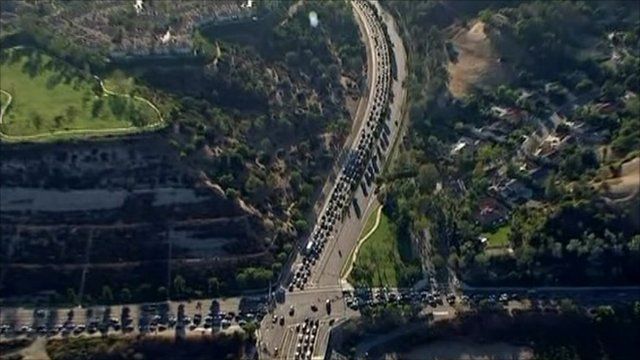 Video
San Diego grinds to halt as US hit by power blackout
More than two million people have been affected by an enormous power cut in southern California, Arizona and Mexico.
San Diego, America's eighth largest city, is the worst hit area, where all outgoing flights have been grounded and police stations are using generators to accept emergency calls.
Two nuclear reactors have shut down but officials say there is no danger to the public.
Michael Niggli, president of San Diego Gas and Electric, said both main connections of electricity into the city had been severed.