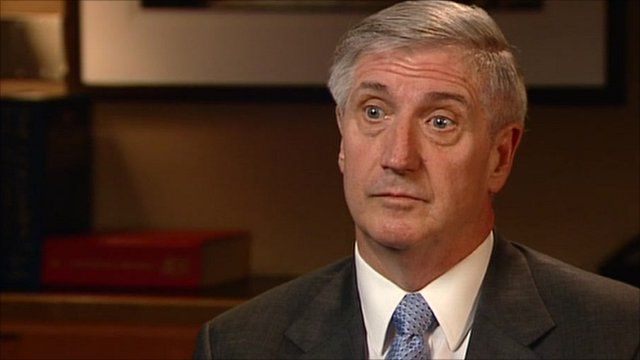 Video
9/11: Andy Card on telling Bush 'America is under attack'
When the news first broke that a passenger jet had crashed into the World Trade Center, President George W Bush was famously sitting in a Florida classroom with a group of second grade children.
His chief of staff from the time, Andy Card, has told the BBC, "I was really glad he stayed in the classroom and did what he did.
"He did nothing to introduce fear to those very young students... He did nothing to demonstrate fear to the media, that would have translated it to the satisfaction of the terrorists all around the world."
He says the president was insistent on returning to Washington DC but the Secret Service and the pilot of Air Force One rejected the idea:
Mr Bush "was quite firm with me, and I was quite firm back to him. It was uncomfortable actually".
Go to next video: Pupils recall Bush hearing of 9/11