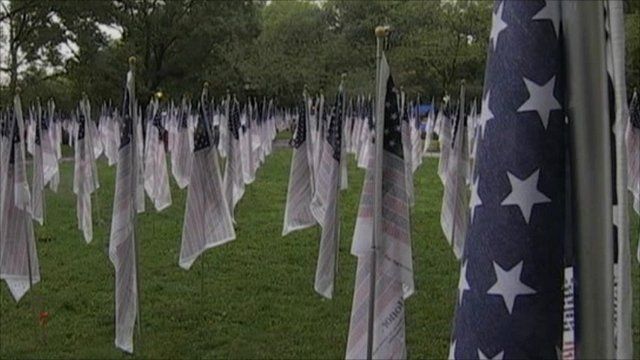 Video
9/11: Ceremonies mark anniversary
Ceremonies marking the 10th anniversary of the 9/11 attacks have been taking place in New York, Virginia and Pennsylvania.
At the Pentagon, former president George Bush placed a wreath in memory of the 184 people who died there, while in New York the commemorations include a field of flags, one for each of those who died in the attacks.
A memorial service is also being held in Shanksville, Pennsylvania, where the fourth hijacked plane, United 93, was brought down before it could reach its target.
Laura Trevelyan reports from New York.
Go to next video: Terror threat ahead of 9/11 anniversary