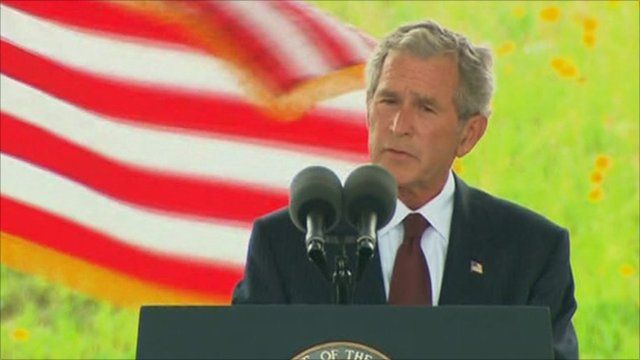 Video
9/11: President Bush's tribute to people of United 93
A ceremony of remembrance has been held in Shanksville, Pennsylvania, honouring the 40 passengers and crew of Flight 93.
They voted to overpower the men who had hijacked the plane, bringing it down in a field before it could be flown into its intended target.
At the ceremony former president George W Bush said the choice made by passengers who knew it would cost them their lives would never be forgotten:
"With their selfless act, the men and women who stormed the cockpit... launched the first counter-offensive of the war on terror...
"Americans are alive today because the passengers and crew of Flight 93 chose to act and our nation will be forever grateful."
Go to next video: Clinton asks US to be vigilant