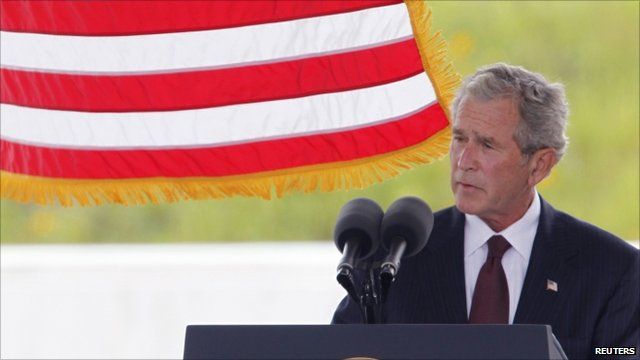 Video
9/11: George W Bush pays tribute to people of United 93
Former President George W Bush has paid tribute to the 40 crew and passengers who died on Flight 93, on the eve of the 10th anniversary of the 9/11 attacks.
The people on board the flight, the fourth to be hijacked, voted to take action and bring it down before it could reach its intended target.
Speaking at the official opening of the memorial to Flight 93, Mr Bush said they left "a legacy of bravery and selflessness that will always inspire.
"What happened above this Pennsylvania field ranks among the most courageous acts in American history."
Go to next video: George W Bush's full tribute to those on United 93