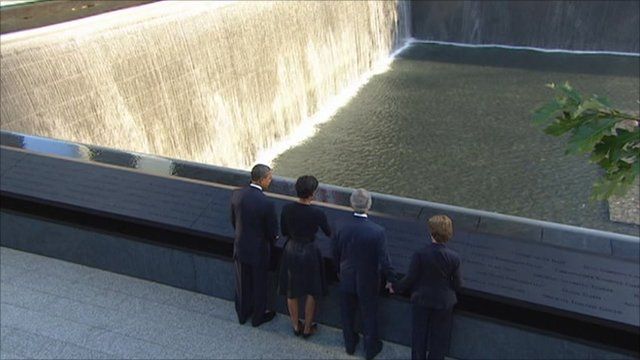 Video
Obama and Bush attend 9/11 ceremony
The US has held moments of silence to mark 10 years since planes were crashed into the World Trade Center.
The ceremony at the site in New York paused at the exact time of each impact to remember the dead of a day which saw nearly 3,000 people killed.
Before the memorial ceremony began, President Barack Obama and First Lady Michelle Obama walked with former President George W Bush and Mrs Bush around the Ground Zero memorial.
Go to next video: 9/11 anniversary 'amid tightest security'