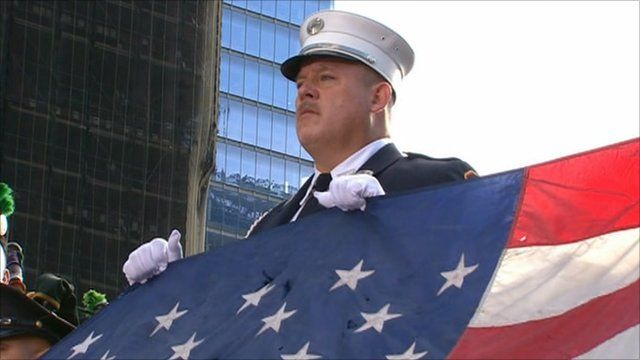 Video
Remembering the dead on 9/11
The United States has begun to commemorate the 10th anniversary of the 9/11 attacks on New York, Washington and Pennsylvania.
Former US president George W Bush and President Barack Obama both attended a ceremony at Ground Zero where a choir sang the US national anthem ahead of a roll call of those who were killed in the terror attacks.
Speaking at the event New York Mayor Michael Bloomberg said: "Ten years have passed since a perfect blue sky morning turned into the blackest of nights."
Go to next video: 'We will relentlessly pursue al-Qaeda'