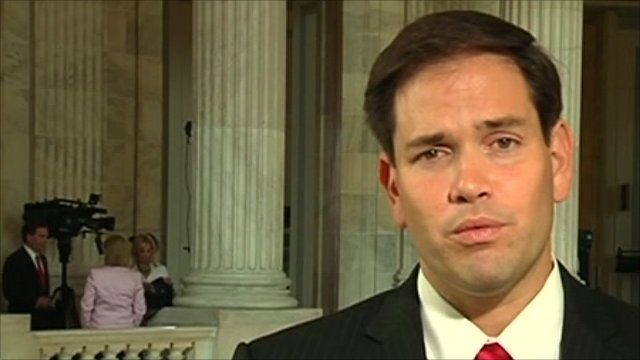 Video
Marco Rubio says US must not retreat from global stage
Republican Senator Marco Rubio has told the BBC the US must not retreat from its role on the international stage.
The Florida senator, who is regarded as a rising star in his party and a potential vice-presidential candidate, said America could still make a difference.
At a time when some leading Republicans want less intervention - in places like Libya for example - Senator Rubio said that the US had to "pick its spots".
But he told the BBC's Katty Kay that cuts to the Pentagon budget should not come at the expense of America's national security.
Go to next video: US recession 'deeper than thought'