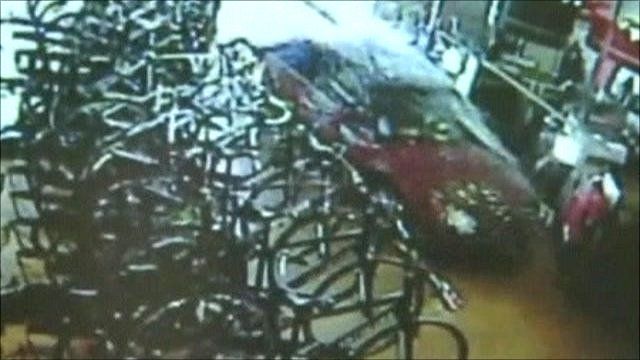 Video
Car crashes into bike shop
Two customers escaped serious injury after an 86-year-old woman accidentally drove her car into a bike shop in Mission Viejo, California.
According to police in Orange County, the woman said she hit the accelerator instead of the brake while parking in a handicapped spot in front of the Rock N' Road Cyclery store.
John Bain, the store manager, described the scene as a "war zone" while Marc Stone, Captain Orange County Fire Authority, said the scene could have been "much, much worse" if the store had been busy.
Go to next video: Car crashes through garage wall