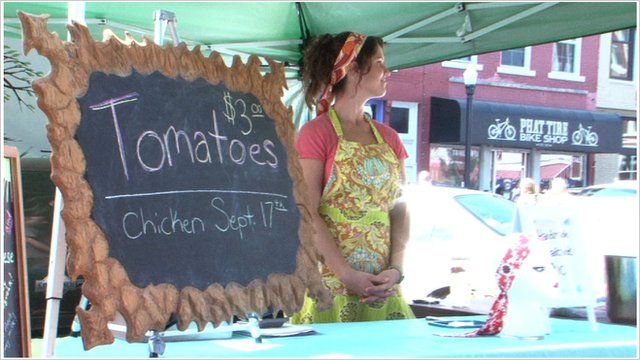 Video
Culture thrives in the hometown of Wal-Mart
The hometown of retail giant Wal-Mart, a corporation charged by some with helping to globalise the planet, has experienced a cultural renaissance in the US state of Arkansas.
The Walton family, the owners of Wal-Mart, have assisted in the creation of one of the country's largest American art museums in Bentonville, a town with a population of about 35,000.
And an organic market, seated directly outside the corporation's first store in the centre of town, has been drawing thousands of individuals from around the community in recent years.
"Other states and countries feel that Wal-Mart is going to crush their culture and ruin their identity that they've had for hundreds of years. However, I feel Bentonville is a good example of the small town atmosphere that hasn't been crushed at all," says Madeline Keenan, a local farmer.
Produced by the BBC's Matt Danzico