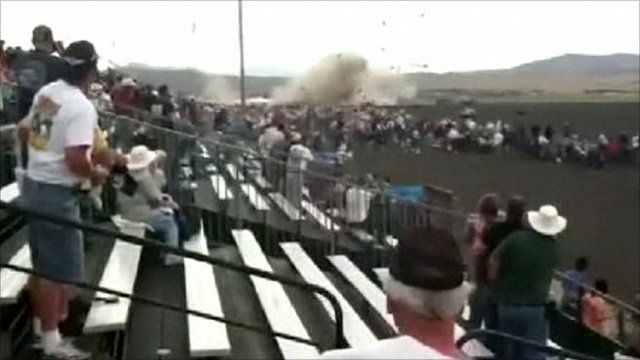 Video
Three killed as plane crashes into crowd at US air show
A plane has plunged into a spectator stand during an air race in Nevada, in what an official described as a "mass casualty situation".
The accident happened at the National Championship Air Races in Reno.
Nine people were killed, police said on Saturday, including the pilot. Seven died at the scene and two others in hospital.
Dozens of other people were injured.
The BBC's Keith Doyle reports.
Amateur footage courtesy Casey White