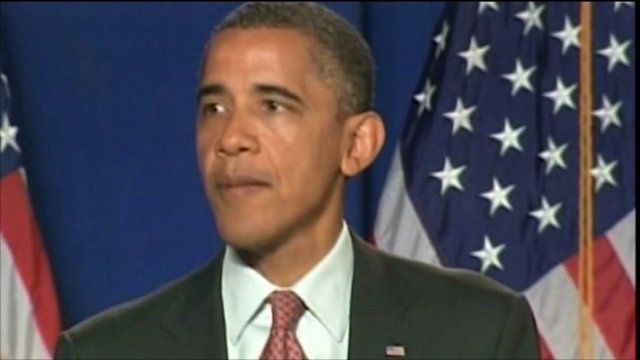 Video
Obama plans taxes and spending cuts to reduce deficit
President Barack Obama is to unveil plans to cut the US deficit by $3 trillion (£1.9tn) over the next decade.
A White House official said his proposals include an overhaul of the tax code that would raise $1.5tn.
The official said the president would not agree to cuts in health care for the elderly if there were no provisions for rich Americans to pay more tax.
Republicans in Congress have already said they will not agree to any plans to increase taxes.
Jill Martin reports.
Go to next video: Republicans postpone debt vote