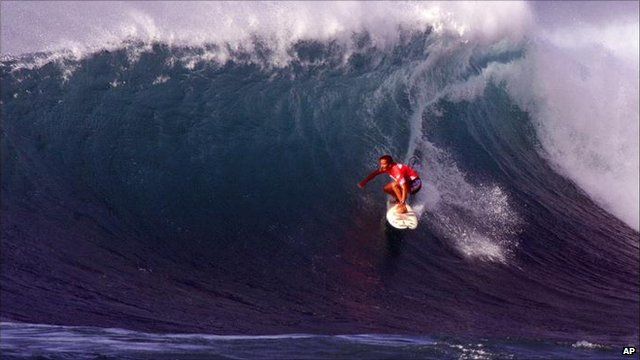 Video
Author Susan Casey takes on giant wave
Rogue waves have long been one of the great mysteries of the sea, a thing of legend among seafarers but poorly understood by scientists.
What causes the waves? How can we predict them?
Susan Casey, author of The Wave, sets out to get to the top of a 100ft wave and live to tell the tale, and hopes her insights will help scientists to better understand this force of nature.