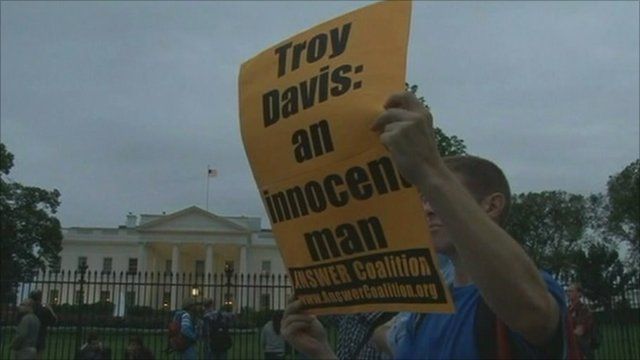 Video
Death row inmate Davis loses final appeal
Death row inmate Troy Davis has lost his final appeal to the US Supreme Court as he awaits execution for the murder of a policeman.
The US Supreme Court was weighing up arguments put by Davis' legal team over whether he deserves a reprieve.
Davis was convicted of killing a policeman in 1989 but many witnesses at Davis' murder trial have since changed or recanted their testimony raising serious doubts over his guilt.
Protesters against his execution gathered outside the White House.
The BBC's Jane O'Brien said it was unclear why it had taken the court three hours to decide whether the execution should go ahead or not.
Go to next video: Rallies held for death row Troy Davis