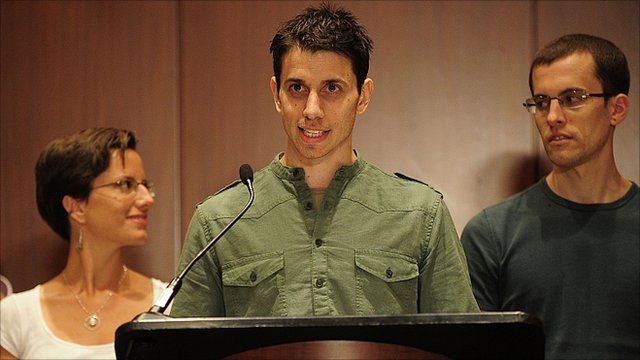 Video
US hikers jailed in Iran were 'innocent hostages'
Two US hikers held by Iran for over two years on spying charges said they were innocent "hostages" seized by the Islam republic for political motives due to their nationality alone.
Speaking on his arrival in New York, Josh Fattal gave an emotional account of what life was like inside the Iranian prison, where he described solitary confinement as the "worst experience" of his life.
American hikers Josh Fattal and Shane Bauer were held in a Tehran prison for more than two years on accusations of spying and were released on Wednesday.
Go to next video: 'Held because of our nationality'